Fighting For Results
"As a middle child of five, I come from humble beginnings in Kalihi-Palama. It was a struggle for my parents to keep a roof over our heads and food on the table. My dad worked as a carpenter and mom worked evenings as a waitress. My siblings and I learned to shoulder responsibility for one another at an early age. I know what it's like to live from paycheck to paycheck. A quality public education and the strong work ethic instilled by my parents helped me hope for a better future. It is important that people have hope... hope for a good paying job, hope to one day own their own home, hope to be able to afford to send their children to college, and hope for a better future. With over three decades of public service, I know what it takes to find solutions, persist to get answers, and get things done."
Fighting for Kupuna
Health Care and Social Security
Healthcare is a human right. As your representative, I will fight to protect health care and senior citizen programs that are so vital to the fabric of our society. Hawai'i led the nation in providing quality and affordable health care with our Prepaid Health Care Act and I will always work to ensure our kupuna have access to the healthcare they need.
The original premise of the Affordable Care Act (ACA) was to make healthcare affordable and accessible to all. By working together with all constituencies, I will advocate for making adjustments to better manage the program's costs and effectiveness. Healthcare is critical and we need to revalidate the original fundamental assumptions to ensure we are meeting the original objectives of the ACA. I will work tirelessly to preserve and expand Medicare and fight to ensure continued and expanded Social Security for our senior citizens.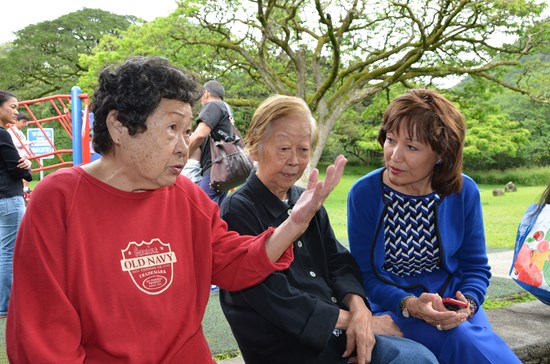 Fighting for Keiki
Education
Public education is a critical equalizer. If not for public education, I wouldn't be who I am today. There are too many federal mandates and too little funding to implement them. I have been an advocate for local home rule and will fight for Hawai'i to have more control over public education systems so we can tailor our teaching needs to suit our particular strengths and weaknesses. It is imperative that our youth have access to high quality, affordable higher education. The skyrocketing cost of college has burdened graduates with huge loan debt. I will fight for low to zero interest rates on student debt and make it easier for graduates to pay off their loans. I will push for incentives such as granting federal funds to states that lower tuition costs for quality education.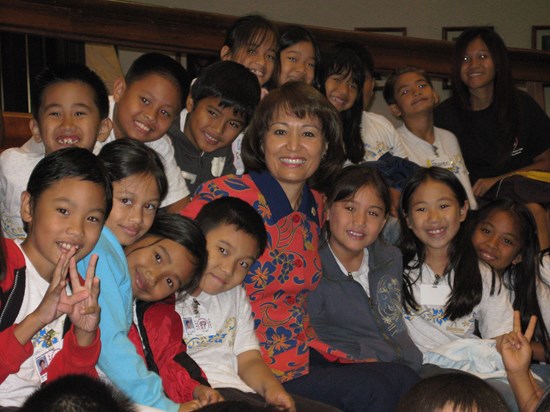 Fighting for Women
I have always supported a woman's right to choose. In the Senate, I supported initiatives to increases access to safe emergency contraceptives, access to quality reproductive health care, and provide better care for low-income women and children.
As a working single mom, I will fight for legislation to ensure equal pay for equal work, eliminate pay discrimination on the basis of gender, and give women greater protection from sexual harassment, violence, and domestic abuse.