Home
❭
News
❭ HAWAII DEPARTMENT OF HEALTH PREPARES FOR SECOND PRIORITY POPULATION GROUP TO BEGIN RECEIVING COVID-19 VACCINE
HAWAII DEPARTMENT OF HEALTH PREPARES FOR SECOND PRIORITY POPULATION GROUP TO BEGIN RECEIVING COVID-19 VACCINE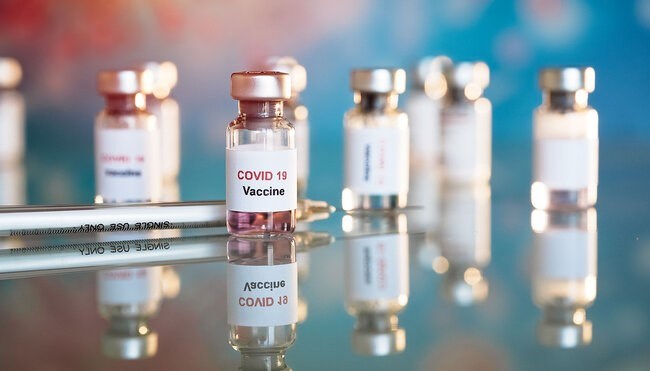 As vaccines become more widely available, the Hawaii Department of Health (HDOH) has suggested moving towards the second allocation phase for the COVID-19 vaccine.

This means that the following Phase 1b essential workers will be given initial priority at this time:
First responders, including police officers, firefighters, etc.
Corrections officers
Emergency services dispatchers
Critical transportation infrastructure workers (harbor and dock workers, public transportation, etc.)
Critical utilities (energy, water, etc.)
Teachers, childcare and educational support staff (childcare, early education, K-12, post-secondary)
Those essential for federal, state, and local government operations
U.S. Postal Service employees
The following lists describe the population groups of each allocation phase:
Phase 1a:
Health care personnel: Includes paid and unpaid personnel serving in health care settings who have the potential for direct or indirect exposure to patients or infectious materials (5% of population)
Long-term care facility residents: Adults who reside in facilities that provide a range of services, including medical and personal care, to persons who are unable to to live independently (1% of population)
Phase 1b:
Adults 75 years of age and older (9% of population)
Frontline essential workers: Includes first responders, and frontline essential workers, defined as workers whose duties must be performed on-site and require being in close proximity (<6 feet) to the public or coworkers, and are essential to the functioning of society (11% of population)
Phase 1c:
Adults aged 65-74 years (10% of population)
Persons ages 16-64 years with high-risk medical conditions: Individuals of all authorized vaccine eligible ages with underlying conditions that increase the risk for severe COVID-19 (30% of population)
Essential workers not recommended for vaccination in Phase 1b: Essential workers that were not included in Phase 1b (7% of population)
Phase 2:
All persons aged 16 years or older not previously recommended for vaccination: All other persons residing in Hawaii aged 16 years or older not already recommended for vaccination in Phases 1a, 1b, or 1c (27% of population)
This plan provides stakeholders from the whole community with the operational information needed to prepare their organizations to support the HDOH COVID-19 Vaccination Program. The HDOH COVID-19 Vaccination Core Planning Team recommends that stakeholders develop/update standard operating procedures (SOPs), as well as supporting plans and procedures, and continue outreach efforts throughout Hawaii to prepare the public for the COVID-19 Vaccination Program as vaccines become more widely available.