HAWAII STATE SENATE ANNOUNCES OPERATIONAL CHANGES AHEAD OF 2021 LEGISLATIVE SESSION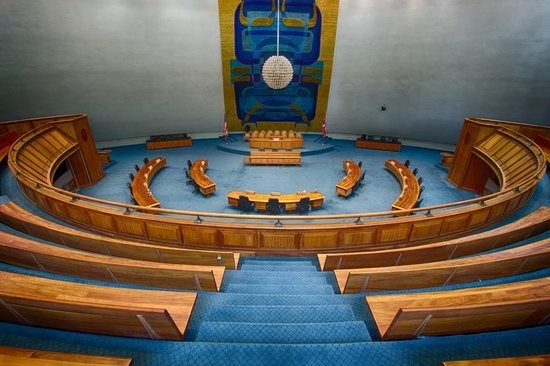 The Hawaii State Senate recently new operational changes ahead of the 2021 legislative session.
The changes are related to:
Safety Protocols: The Senate is reinforcing pre-existing protocols and implementing several new measures to prevent and mitigate the spread of COVID-19 while maintaining an open and transparent legislative process.

Public Access: Since the State Capitol building will be closed to the public, the Senate will be conducting all committee hearings and floor session virtually. Members of the public will have the opportunity to provide testimony in writing and via videoconference, allowing broader participation by those who previously were not able to get to the State Capitol.
Some changes include:
The Senate will be using Zoom as its online meeting platform.
Committee Chairs will have the option to conduct hearings 100% remotely or offer their members a hybrid set-up with some Senators participating from Senate conference rooms and some joining the hearing remotely.
Written testimony and videoconference testimony registration will be accepted through the Legislature's website. No in-person testimony will be allowed.
Testifiers will be given the option to submit remote virtual testimony once written testimony is submitted. Individuals must register no later than 24 hours prior to the committee hearing in order to be added to the remote virtual testimony list.
All Senate standing committee hearings will be live streamed on YouTube. This is a significant improvement in public access over previous years when only selected hearings were broadcast on cable television and streamed over the internet. In addition to the live streams, the Senate will continue to work with public access television providers on all islands to broadcast Senate committee hearings and floor sessions. All live streams will be available online and on demand at youtube.com/hawaiisenate.
Legislative Timetable: Both the Senate and House have agreed on a modified timetable that has the legislative session convening on January 20, 2021 and adjourning sine die on April 29, 2021.
Modifications to the timetable include:
Shortening conference by one-week.
Reducing the number of recess days from thirteen to nine.
These new practices and protocols have been adopted in accordance with CDC guidelines, the City and County of Honolulu's tiered reopening system and are subject to change.
More information will be made available on the Capitol website: www.capitol.hawaii.gov.